Good grief – is this the new mantra of the Obama Administration. Umm, not too surprised since this was a classic and ubiquitous debate point among my liberal friends during the campaign. As Michelle Malkin would always note (and I'm paraphrasing)
If that's what he meant to say, why didn't he just say that????
Exactly. Anyways, this is from a few days ago but it's my boy Jake Tapper running circles again around the Worst Press Secretary in. the. Woooooooooorld! (via HotAir) Side note – when are they going to start appropriate playing circus music anytime Gibbs talks??? Just sayin'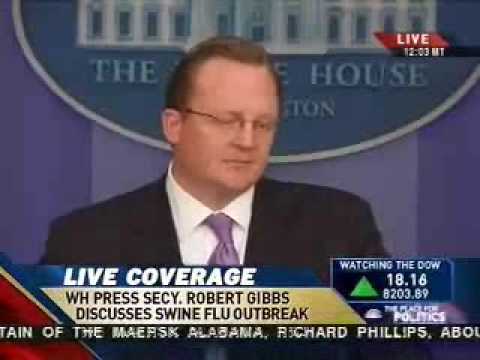 "That's not even remotely close to what he said."
Ah, Tapper – Swooooooooooooooooon!
I hope I'm not ruining his knock 'em-sock 'em-truth-hunting-manliness with the pic to the left, but a girl just can't help herself. (giggles!)
What I laugh at the most is Gibb's failed attempt at throwing people's fear as something that was just people just blowing things out of proportion for no reason, except that the WH gave them a reason to by Vice President Joey Biden McSmartpants. Oh, you darn concerned citizens. Aww, shucks. Pahleeeeeeeeeeeeaze, Gibbster. How can you honestly sit there and act like the WH had NOTHING to do with people's reactions??? Well I guess you could just think of how people blew their reasoning for voting of the Kool-Aid Candidate out of proportion on Nov. 4 and you'll probably understand what Gibbs is trying to get at.
Oh, wait…what's that I hear – a plethora of Obamabots saying "Er…What I meant to vote for was…."